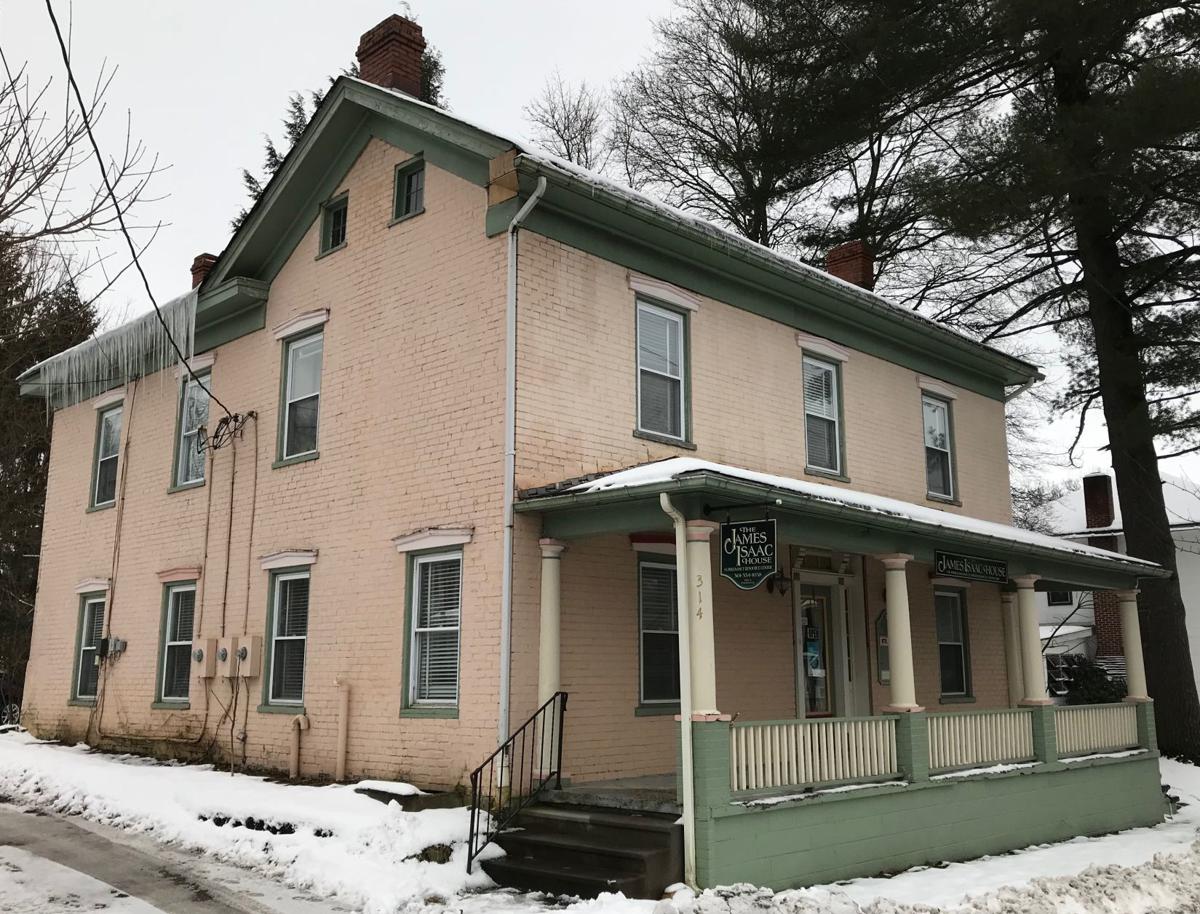 OAKLAND — For nearly 30 years, a pregnancy resource center has been available in Garrett County.
The James Isaac House Inc., now at 314 S. Second St., was originally known as the Mountain Top Crisis Pregnancy Center. The doors of the facility opened on July 8, 1989.
Since that time, the center has operated totally on donations. It offers pregnancy testing, counseling, community support services and pregnancy diagnostic with limited ultrasound.
"We want our clients to know that this is a safe place to come for help and that we really care about them," Executive Director Nellie Ashby said. "We build friendships and relationships. We want to help them become the best parent they can be."
Ashby can relate to the experiences that many who come to the center are going through. In 1975, she had an abortion.
"I'm not proud of that," she said. "I've worked through the shame. I still regret. But God can forgive you and then call you to be a part of something like this, which is his ministry. This ministry doesn't bring back my son, but we're saving a lot of other lives."
Ashby and her husband joined a newly-organized Right to Life group in Garrett County in 1988. After attending several meetings, the members visited a pregnancy center in Frederick. This led the couple to realize that they wanted to leave the political-based Right to Life group and open a pregnancy center that was not political.
It took them 10 months to organize the pregnancy center.
Ashby noted that her vision was never for more than one center. But things fell into place for more to open.
"I was speaking to a group of pastors in Cumberland," she said. "During a break, a pastor from Keyser, W.Va., came to me and said his church had space if we would open a center there. I took it before the board of directors and they voted to open a center in Keyser."
That center opened in September 1991, and is located at 97 N. Davis St.
Next, the Right to Life group in Hardy and Grant counties in West Virginia sent money to go toward an ultrasound machine.
However, the board did not feel led to become a medical center at that time. The Ashbys went to one of the meetings to return the money to the group, but they would not take it back. Ashby told them they would open a special account to go toward an ultrasound machine when they decided to become a medical center.
When the center started receiving many calls from people who needed their services but had no way to travel to the Keyser Center, the board decided to use the money in the special account to open a satellite center in that area.
The Petersburg, W.Va., Center opened in September 2008, and is located at 7 S. Grove St.
A fourth center is located at 312 E. Main St. in Kingwood, W.Va.
Ashby's husband has since passed away, but when he retired he told her that he would support her in whatever she wanted to do.
"And he really did," she said. "We could have traveled, but he said, 'No, this is something that we're doing together.'"
When the Crisis Pregnancy Center became a medical facility in October 2016, the board felt that it was time for a name change. They decided to name it after Ashby's child, and it became the James Isaac House.
When speaking about the number of people who have been helped by the center, Ashby said that she quit counting.
"It has been thousands," she said. "Some, we only see one time, but many come in on a weekly basis to attend parenting classes. We have a 24-hour hotline that goes into Ohio, Pennsylvania, Maryland, West Virginia and Virginia. We receive hotline calls from all of those states. Many times, we work with entire families."
In fact, some of the current clients are daughters of mothers the center worked with when they were pregnant.
Those who come to the center work through a coupon program to be able to get the supplies that they need, including clothing, diapers and car seats.
"No child should ever be without," Ashby said.
In addition, counseling services are available, as well as other helpful information, such as about budgeting and relationships.
Everything is free and confidential.
An adoption program has also had success, and about two years ago, Ashby was able to attend the wedding of a young man whose birth she attended.
"They invited me to his wedding, and what a blessing," she said.
She also gets invited to birthday parties, and is pleased to know the children who have been helped through the center.
"We've saved a lot of babies," she said.
She recalls a time when she was on a float in the Autumn Glory parade. A woman called her name and pointed to a little boy beside her.
"This is one of yours … this is one of yours!" she said.
Since it is now a medical facility, the center includes an exam room, complete with a brand new ultrasound machine purchased by the Knights of Columbus.
Ashby noted that the centers currently cover 10 counties.
"My hope is that people will step forward and help us have enough people to cover all of these counties as we should," she said. "We live in a hurting and a needy world. My hope is that more people will support us to be able to meet the needs of those who need our services."
At this time, the Oakland center has five volunteers and six people on the 24-hour hotline.
"We need more," Ashby said. "The thing that discourages me is not having enough help to give the ministry justice. It's very hard when you see people hurting. Older people maybe don't feel they can do it, but if I can do it, anyone can."
Those who are interested in volunteering are invited to come and take a tour of the facility. Although there is a need for counselors, other volunteer work can be geared to fit the volunteer, such as clerical work, sorting clothing or handing out brochures in the community.
"I tell people that when you get to know my heart and passion, you get to know the heart and passion of the ministry," Ashby said. "We care about people, and we want to help them. We want to help the whole person."
["source=wvnews"]